Breakroom
What is this?
"Breakroom" is a kick ass mix of breaks, EDM and hardstyle, added local beats and sound flavors. It is a music style, originating from the underground scene in Thailand/SE Asia. The name "Breakroom" is invented by Yipe Records to label the music we release.
Our mission
Yipe's "Breakroom Sessions" supports local DJs, remixers and music producers, and has the goal to help making this music better known.
Are you a music creator?
Contact Us if you have new fresh sound bites that you think should be included in a "Breakroom Sessions" release, or if you have other similar music that can be released as full mixes.
Follow our breakroom music:
On New Releases page, on our Facebook, or on our YouTube.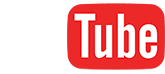 Releases
Showing all 5 results