General information
Yipe Records is a record label offering both publishing and digital distribution.
On our own website we offer download packages with original, copyrighted music and video from both our own label artists and publishing artists. Downloads might also include different promotions and gifts from 3rd party websites.
These terms and conditions cover all downloads on our website.
Price and payment
On Yipe's website you can select a price from a list of options. We have also free downloads available. Most music and video can be found on our YouTube and upcoming YipeTV, but the quality is lower and is regarded as promotion, sometimes with video intros and watermarks. Our downloads offer the best quality of music and video, with HD video and 320 kbps mp3, but also high quality FLAC files that you can use as a master to convert into any audio file type you want.
Select one of our download types and price options and download information will show up.
Yipe offers a "Patron" option where patrons pay a one time yearly fee, and get access to all music and video Yipe produces and has already produced, sent directly to their email inbox before normal release date, thus saving money, fees and time. You can also restore lost files for free, and use our music in your AV projects with out any claims from us other than you mention our label in your project. (Not remixes. You need remix agreement for that).
All Credit Card payments are managed by STRIPE, that handles your personal details in accordance with international security standards. All transactions are sent through SSL (Secure Sockets Layer) in encrypted form and all card details and payment information are protected and processed by STRIPE.
Prices on our website are in USD and include all taxes.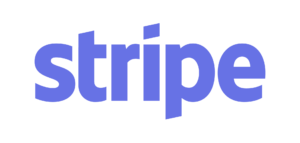 Delivery
When you have paid, a download link will be shown and also sent to your email. This link is active for 24 hours and you can download 5 times, if it should fail. If for some reason you did not get your download please email customer service with your order number and we will send the files to you.
When patron option is paid there will be no direct download link. Please allow up to 5 working days to get your "welcome gift" manually sent to your email. If it should take more than 5 working days please email customer service with your order number. Your one year subscription counts from the date you paid and we will send a reminder to you if you wish to prolong. As a patron, all new music and video will be sent directly to your email, starting from your subscription date. Only music and video published by Yipe Records is available for patrons. This music can be found on our Releases page and on our shop page under the label "Yipe Records". The "welcome gift" can be seen on the Catalogue page.
Returns
Yipe offers no returns or refunds on digital products or on our patron option. If there is any problem with your download or files, please contact customer service and we will send you new files.
If you are a present or former Yipe Patron you will be able to get a new copy of all files you are/were entitled to for free up to the end of your subscription date if you should loose them. Please contact customer service.
In case there is a discount coupon in our download to 3rd party web shops, please contact their support directly if you do not get your discount.
T-shirts
If you buy a package with a Yipe branded artwork t-shirt included, it comes with artist signature and your own name in it! A part of the money goes to the artist of the track. We don't offer refunds or returns on these t-shirts, unless it is damaged or we sent you wrong product. In this case, please email customer service as first step. When you order this package, just write the t-shirt size and color you want. Sizes are standard American sizes. Expect ca. 3 weeks delivery time to your address. Prices include delivery worldwide.
Customer service
Please use this email for all inquiries related to your purchase:
In case phone support is needed: (+45) 36 96 54 22. Support hours: 08-12 AM CET.
Last updated March 2021