Infusion
Bio
All management and new music by Infusion has moved to our parent label Bozone in 2022, but you can still hear and download the music on Yipe.
Music style
Nu-disco, electronica, pop, dance, with melodic synth themes and vocals.
Follow this artist
To get news about Infusion, check out Bozone's Website or their Youtube.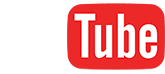 Website: Bozone Music
Releases
Showing all 3 results