Cyrus Khan
Bio
Cyrus Khan is a fresh danish DJ and producer duo started in late 2019. Among their releases is a remix for Yipe Records, out September 2021.
The sound is ranging from soft deep house with a touch of pop, all the way to hard hitting future house and techno.
The duo has support by some of the biggest DJs in the world, like Don Diablo, Showtek, Danni Avila and DJs From Mars. Some of the highlights are playlisting by DJ MAG, reaching the iTunes top 3 in Vietnam, New Music Friday placements on Spotify, and receiving airplay on DR P3 (DK), The Voice (DK) and various DJ mixes on radios around the world.
Release on Yipe
In September 2021, Cyrus Khan released a EDM/tech house remix of one of Yipe's other artists Infusion, adding some more edge to this nu-disco style track! You can download it from our website below, or listen in most of the streaming services in the world.
Want to know more?
Contact Yipe for mere info about this release with Cyrus Khan, or directly on their own social media below!
Follow Cyrus Khan here: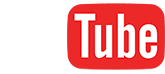 Releases
Showing the single result