Hit Mix Asia
What is this?
"Hit Mix Asia" are mini-mix releases with local dance/pop/party music from Asia. Each with a specific sound original for these countries. For people in these countries the music style is loved and well known. For people in other countries hopefully we can get you inspired.
Our mission
Yipe support local DJs, remixers and music producers with this series. You can listen to this music on Youtube, Facebook, TikTok and so on. You can also choose to download the music directly here on our website, and in a much better sound quality! Remixers can download free, high quality files and use them in their own mixes, without restrictions.
Are you a music creator?
Contact Us if you have music that you feel should be included in a "Hit Mix Asia" release.
Follow Hit Mix Asia releases:
On New Releases page, on our Facebook, or on our YouTube.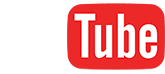 Releases
Showing all 3 results